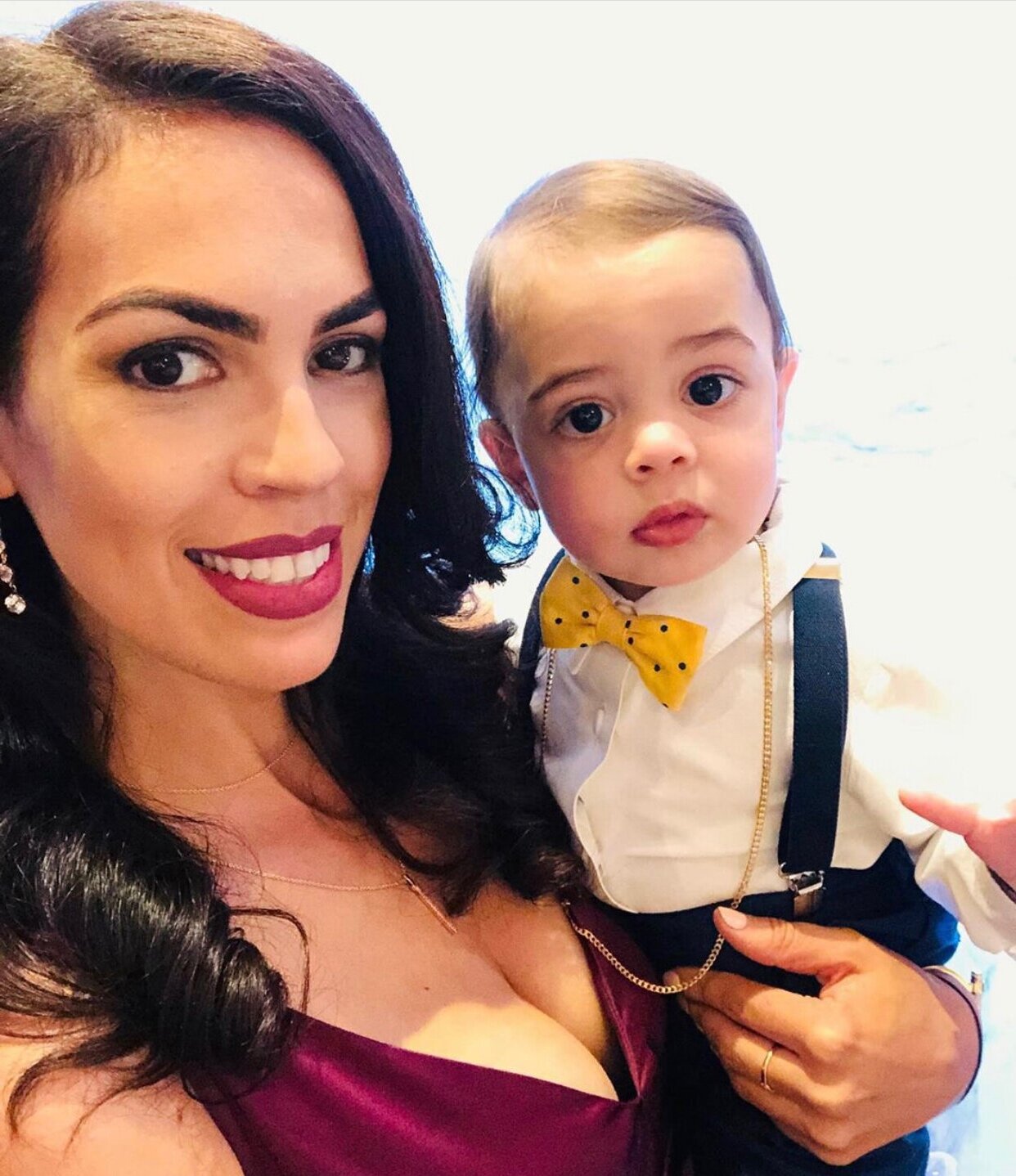 When I am at the gym, I am focused me.
What are/were your health goals?
My health goals were to reach my full fitness potential. After having two kids and multiple body changes, my fitness goals have changed. My main goal was to regain muscle loss and feel confident.
What has fitness done for your well being?
Fitness has provided me with an avenue to release my stress. Stress of becoming a new mom again, stress of finding the time for my husband and extended family, stress of walking around zombie-like and expecting others to understand. When I am at the gym, I only focus on me. I only care about my well-being. Its my time to be selfish without guilt because i know my family needs me and therefore i need to be the best version I can be mentally and physically. Morgan Fitness has allowed me bring my children to a like-minded atmosphere where Chelsea kicks our butts and looks over our children. Her program is designed to keep you accountable to your fitness goals.
What is your proudest accomplishment so far in your Personal Fitness story?
My proudest accomplishment was in week 2 in the program. I was adjusting to my fitness schedule and one morning i was encounters with multiple challenges that could I prevented me from quitting (e.g. long sleepless night, disorganized morning, tantrum toddler). Even after every situation told me to stay home, I still never decided to quit. After my morning workout with Chelsea, I was so thankful i had not quit. It was at that time that i realized that i could do anything. If I could still show up under all those circumstances, my potential to my Fitness journey would be unstoppable.
If there was one thing you would tell someone thinking about starting their Transformation Story, what advice would you give them?
I would say...DO IT! Your future self with thank you so much. Time is going to go by anyways, mind was well hop on the train and make it there faster!