Client Spotlight: Magda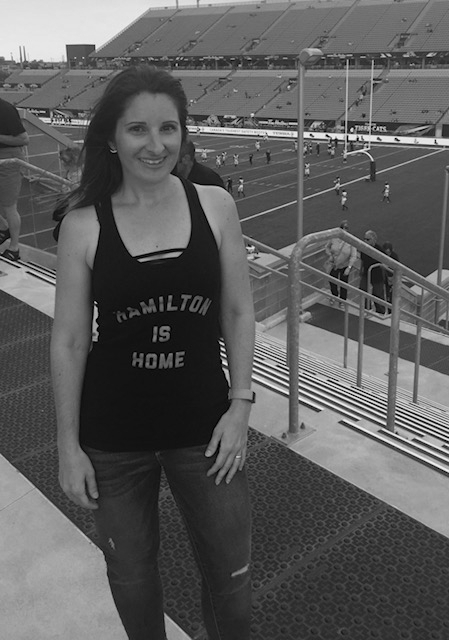 My goals are now to maintain my fitness as I move through my 40s...
What are/were your health goals?
About 10 years ago I finally committed to losing the weight I had gained since marriage and kids. And I did! Through proper diet and nutrition the weight fell off. But I still didn't feel strong or healthy. So I turned to fitness. And I loved it. Weights, running, stairs, cycling. All of it.
My goals are now to maintain my fitness as I move through my 40s. My body responds to everything differently now. It's not as easy to manage my weight anymore and my body is making weird creaky noises. I even get sore knees now.
What has fitness done for your well being?
It has given me a way to relieve the stress of my work day.
It has given me a new way to spend quality time with my husband.
It is something I now share with my kids as I teach them the importance of taking care of themselves.
It has taught me that I can commit to a new challenge.
What is your proudest accomplishment so far in your Personal Fitness story?
I've had several. When I started my fitness journey I completed P90x. I loved it so much that I did 3 rounds in one year. Another accomplishment would be running a 5 k in under 30 minutes. This is a big deal cause I hate running. I even did a 5k colour run. But the coolest one was doing the Warrior Dash with my husband and friends. It was so much fun.
If there was one thing you would tell someone thinking about starting their Transformation Story, what advice would you give them?
Invest this time in yourself. You are worth it. There is nothing better than learning what your body can accomplish when you put your mind to it.